An American Mother Builds a School in Hunza in the Memory of her Daughter
Elizabeth Tschursin, born in 1995 was the oldest child of Diana MacArthur. Her family had lived in Santa Fe who she had visited often and had enjoyed the wilderness of mountainous areas. At Elizabeth's graduation, her mother Diana gifted her trip to the Himalayas. Fate led her to the area of Gilgit-Baltistan, Pakistan because political issues made it difficult for her to cross Nepal. As she traveled and saw the beautiful area of Gilgit, she fell in love with the beauty, the peace, and the people. Most specifically she fell in love with the school, Al-Murtaza Academy. She stayed for a while and taught at the school until her visa expired and she had to go back. She went reluctantly but with high hopes and plans of coming back to her love of this place. In 1994 she committed suicide and never returned to Hunza valley.
In 2007 Diana MacArthur the mother of Elizabeth made her first trip to Hunza Valley and visited the school where her daughter had taught.
Al-Murtaza Academy taught till 6th grade only and Diana wanted to help in some way in the memory of her daughter. She volunteered to get a new building made in the same area. It took her 10 years and 20 visits to Pakistan to build the first seismic proof school in Gilgit-Baltistan. It is an engineering school, providing standard education to even the physically disabled children.
Her daughter died 14 years ago but till today as an 85 year old woman, Diana is walking in the Valley of Hunza and building a school in the love of her daughter. She says that she knows that her daughter is watching her from the heavens. For Diana, Hunza is a place of memories of her daughter and a home away from home that she can cherish.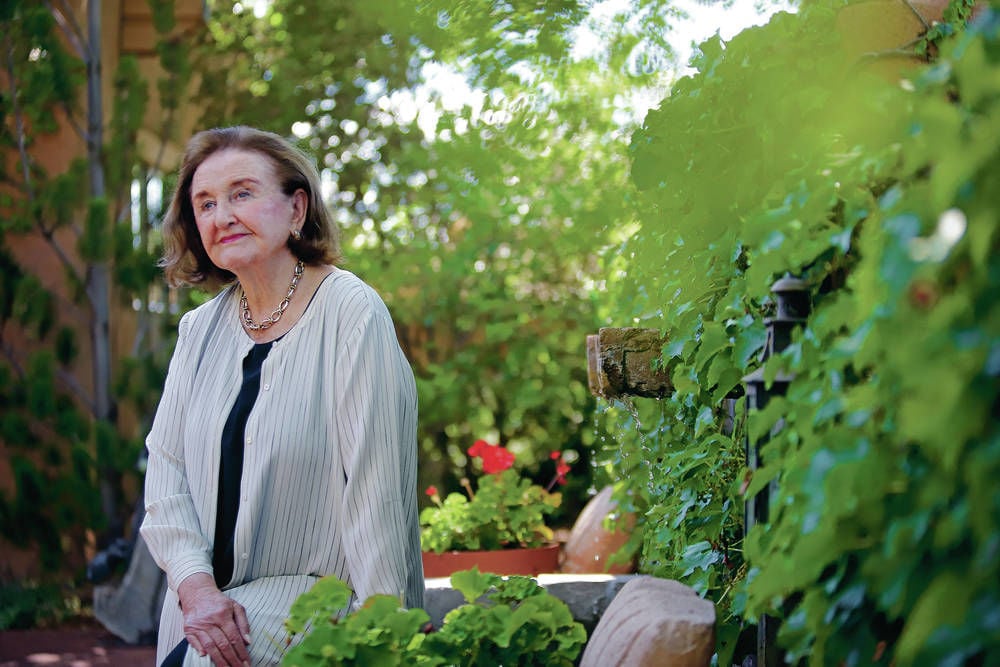 When Diana MacArthur had been 12 and had set on a trip to visit her mother, she had toured the city of Havana alone at as young an age as 12. Today at 85 when she visits the fundraising appointments, deals with local protests against the school, faces electricity issues for the school, she says she feels as fearless as she had when she was 12 years old.
Few pictures from the memory of Elizabeth Tschursin
A Documentary On this story…